View the full program and add sessions to My Agenda on the RSNA 2018 App or at Meeting.RSNA.org.
8:30-10:00
Educational Courses
10:30-Noon
Scientific Paper Sessions
10:30–Noon
Tuesday Plenary Sessions
(Room E451B)
RSNA/AAPM Symposium: State of the Art in CT Imaging
Paul E. Kinahan, PhD, Moderator
CT Technology—and Dose—in the 21st Century
Cynthia H. McCollough, PhD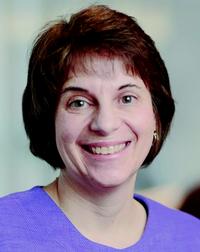 Dr. McCollough will discuss important considerations regarding the use of low-dose CT, including diagnostic performance of the radiologist. She is the president-elect of the American Association of Physicists in Medicine and a professor of biomedical engineering and medical physics at Mayo Clinic College of Medicine and Science in Rochester, MN.
Contemporary CT of the Indeterminate Lung Nodule: Where We Are and Why it Matters
Denise R. Aberle, MD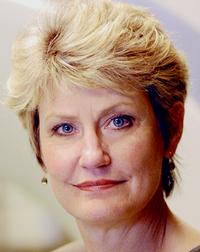 Dr. Aberle will discuss the current role of low-dose CT in lung cancer screening and early detection, including current approaches to the classification of indeterminate lung nodules. Dr. Aberle is professor of radiology and bioengineering at the University of California at Los Angeles (UCLA) and the vice chair for research at UCLA Radiological Sciences.
1:30–2:45
New Horizons Lecture
(Arie Crown Theater)
Oscillating Microbubbles—Driving Innovation in Ultrasound
Flemming Forsberg, PhD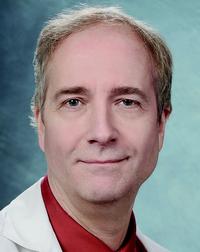 Dr. Forsberg will discuss the use of gas filled microbubbles as vascular tracers and contrast agents for ultrasound imaging and to improve the diagnostic capabilities of ultrasound imaging. Dr. Forsberg is a professor of radiology and director of ultrasound physics at Thomas Jefferson University in Philadelphia.
Presentation of the Alexander R. Margulis Award
RSNA Gold Medals Presented
11:00–2:00
Machine Learning Theater Presentations
(North Building Hall B)
12:15–1:15
Scientific Poster Discussions
(Learning Center)
1:00–3:00
3D Printing & Advanced Visualization Theater Presentations
(South Building Hall A)
1:00–4:00
RSNA Resident and Fellow Symposium 2018
(Room E451A)
1:30–6:00
Interventional Oncology Series:
(Room S405AB)
2:30–4:00
Educational Courses
3:00–4:00
Scientific Paper Sessions
4:30–5:30
BOOST: Bolstering Oncoradiologic and Oncoradiotherapeutic Skills for Tomorrow
(Room S104B)
4:30–6:00
Educational Courses