View the full program and add sessions to My Agenda on the RSNA 2018 App or at Meeting.RSNA.org.
Hot Topic Session:
(Room E450A)
8:30–10:00
Educational Courses
8:30–5:00
RSNA/ESR Sports Imaging Symposium
(Room E352)
10:30–Noon
Scientific Paper Sessions
11:00–2:00
Machine Learning Theater Presentations
(North Building Hall B)
12:15–1:15
Scientific Poster Discussions
(Learning Center)
1:00–3:00
3D Printing & Advanced Visualization Theater Presentations
(South Building Hall A)
1:30–2:45
(Room E450A)
Annual Oration in Radiation Oncology:
Radiotherapy to Convert the Tumor Into an In Situ Vaccine?
Silvia C. Formenti, MD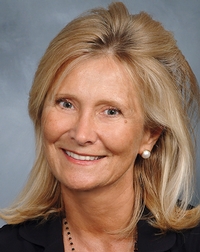 Dr. Formenti will discuss how the optimal delineation of the target and real-time visualization of organ movement have merged radiology and radiation oncology to achieve increasingly precise and effective delivery of cytotoxic ionizing radiation. Dr. Formenti is the Sandra and Edward Meyer Professor of Cancer Research and chair of radiation oncology at Weill Cornell Medical College, radiation oncologist-in-chief at New York-Presbyterian Hospital and the associate director of the Meyer Cancer Institute, all in New York.
2:30–4:00
Educational Courses
3:00–4:00
Scientific Paper Sessions
4:30–5:30
BOOST: Bolstering Oncoradiologic and Oncoradiotherapeutic Skills for Tomorrow
(Room S104B)
4:30–6:00
Educational Courses
RSNA Diagnosis Live™:
(Room E451B)