Exciting activities for radiology trainees and inspirational ceremonies for luminaries in the field are all part of RSNA 2018.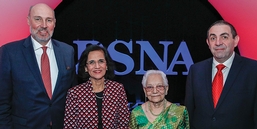 What are You Most Excited to See at RSNA 2018?
The Daily Bulletin stopped by the Residents Lounge on Monday to ask doctors the question: "What is of most interest to you at RSNA 2018?" Participants were eager to share what draws their attention at the meeting.