In adults with long-term HIV infection, low bone mineral density and increased fracture risk have emerged as significant comorbidities.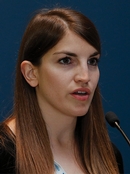 As therapies improve, so does life expectancy and a new study presented on Monday assessed the influence of exercise, nutrition and medication on bone microarchitecture to ultimately improve the quality of life for these patients.
"In adults with long-term HIV infection, bone mineral density has been shown to decrease by two to six percent within the first two years of antiretroviral therapy, regardless of the choice of therapy," said Sarah Foreman, MD, postdoctoral research scholar at University of California, San Francisco (UCSF). "To help decrease the rate of fracture and increase fracture healing, it's essential to address this multifactorial challenge."
Researchers studied 29 HIV-infected subjects — three women and 26 men — who had been diagnosed with HIV more than 20 years prior. To assess physical activity levels over the past month, subjects answered questions from the Community Healthy Activities Model Program for Seniors (CHAMPS) questionnaire. To determine their changes in food intake and weight over the previous three months, subjects took the Mini Nutritional Assessment (MNA). They also provided medication assessments.
Participants underwent radius and tibia high-resolution peripheral quantitative CT (HR-pQCT) and laboratory evaluation. Multivariable linear regression models were used to evaluate the effects of exercise, nutritional status, tenofovir disoproxil fumarate (TDF) and protease inhibitor (PI) use on bone microarchitecture, adjusting for all demographic risk factors.
HR-pQCT results showed that cortical bone was detrimentally affected by malnutrition, while trabecular bone was detrimentally affected by previous use of TDF in combination with a PI.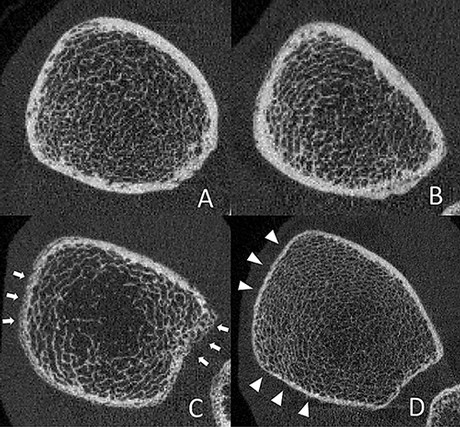 "Not much is known about the determinants of bone microarchitecture in people living with HIV, so the findings were novel to our team," Dr. Foreman said. "It was interesting that the bone microarchitecture seemed to be correlated to not only medication protocols but also to nutrition and exercise regimens."
Exercise could help diminish decreases in trabecular bone structure while nutritional support is specifically relevant for maintaining cortical bone structure.
"Our team noticed that light and moderate, but not vigorous, physical activity also favorably influenced bone composition, which can help patients who may not be interested in maintaining high levels of physical activity," Dr. Foreman said.
The goal of the study is to assist physicians in balancing medications with physical activity and nutritional guidance to prevent bone loss in adults with HIV, particularly since the study demonstrated the use of TDF with PIs can compromise bone health.
In addition, researchers also noted that dual energy X-ray absorptiometry may no longer be sensitive enough to assess osseous changes in long-term HIV-infected individuals and that HR-pQCT may be better suited to evaluate these changes.