View the full program and add sessions to My Agenda on the RSNA 2018 App or at Meeting.RSNA.org.
8:30–10:00
Educational Courses
10:30–Noon
Scientific Paper Sessions
BOOST: Bolstering Oncoradiologic and Oncoradiotherapeutic Skills for Tomorrow
(Room S103AB)
(Room S103CD)
11:00–2:00
Machine Learning Theater Presentations
(North Building Hall B)
12:15–1:15
Scientific Poster Discussions
(Learning Center)
1:30–2:45
(Arie Crown Theater)
Plenary Lecture: Can Clinicians Lead Radical Redesign?
Donald M. Berwick, MD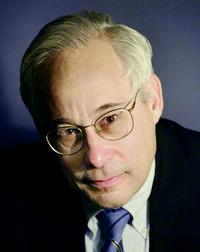 Dr. Berwick will explore the basic principles of radical new designs that are necessary in health care and discuss how clinicians can take the lead in nurturing these designs into reality. A leading advocate for high-quality health care, Dr. Berwick is president emeritus and senior fellow of the Institute for Healthcare Improvement in Boston.
RSNA Honorary Membership Presented Today
1:30–6:00
Interventional Oncology Series:
(Room S406B)
2:30–4:00
Educational Courses
3:00–4:00
Scientific Paper Sessions
3:30–4:15
BOOST: Bolstering Oncoradiologic and Oncoradiotherapeutic Skills for Tomorrow
(Room E450A)
(Room S103CD)
4:30–5:30
BOOST: Bolstering Oncoradiologic and Oncoradiotherapeutic Skills for Tomorrow
(Room S104B)
4:30–6:00
Hands-On Courses
RSNA Diagnosis Live™:
(Room E451B)
4:30–6:00
Special Interest Sessions