Nuance Communications Develops Powerful AI Tools
The University of Rochester Medical Center faced a challenge shared by many other health care institutions: Not every patient was receiving follow-up exams after incidental findings had been detected.
"The emergency department is a common site where a patient is brought in for one reason, such as chest pain, and you find a lung nodule that could represent an early cancer," said Ben Wandtke, MD, Chief of Radiology at FF Thompson Hospital, an affiliate of the University of Rochester, New York.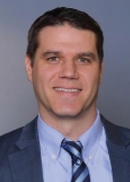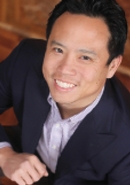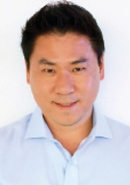 Those incidental findings were typically included in the radiologists' reports, but they didn't always result in the appropriate follow-up.
"Incidental findings are common; however, 30 to 70 percent of follow-up recommendations are lost or never completed, the result of both systemic and technological limitations," said Woojin Kim, MD, chief medical information officer at Nuance Communications. "Failure to follow up on these findings can lead to delayed treatment, poor patient outcomes, medicolegal issues, and lost revenue. Fortunately, work is advancing to close the loop using clinical analytics and IT solutions that significantly improve patient outcomes and radiologists' value in overall patient care."
The University of Rochester set out to meet this challenge by leveraging Nuance's mPower Clinical Analytics solution to track the recommendations they made and check to see that patients weren't falling through the cracks resulting in delayed diagnosis.
"In the past, all but the largest health systems would try to input, analyze and track that information manually," said William Boonn, MD, chief medical information officer for Nuance Communications. An automated way to the input process was needed to drive access to data using intuitive keyword searching and analytics capabilities."
mPower Clinical Analytics is enabling the University of Rochester to do this seamlessly and at a scale that matches their size and data needs.
"Today, we pick-up two to three times as many recommendations as we were without this tool," noted Dr. Wandtke.
By identifying recommendations, the University of Rochester has been able to increase its recommended examination completion rate from 55 to 75 percent improving patient outcomes and reimbursements.
"This is a clear indication of how radiology can play a significant role in the future of health care. We radiologists have traditionally been episodic caregivers," said Dr. Wandtke. "That mindset needs to change as the healthcare systems move toward a value-driven model."
In most professions, follow-up and follow-through are essential. That's especially true in medicine where it can have such far-reaching, literally life-saving, effects, according to Karen Holzberger, vice president and general manager of Nuance Healthcare's Diagnostic Division. "Each of us has the capacity to create lasting good just by following up," she said. "It's the people with follow-through who excel. As we've seen from the continuing work by Dr. Wandtke, mPower Clinical Analytics can greatly enhance the ability to follow up and make a difference in health care today — and in the future."