View the full program and add sessions to My Agenda on the RSNA 2018 App or at Meeting.RSNA.org.
8:30–10:15
(Arie Crown Theater)
President's Address:
How Emerging Technology Will Empower Tomorrow's Radiologists to Provide Better Patient Care
Vijay M. Rao, MD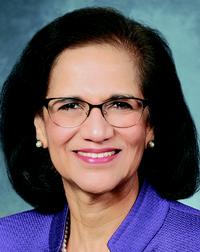 Dr. Rao will discuss how radiologists can harness the rapid advances in artificial intelligence (AI) and related technologies to improve the quality of care they provide to patients, as well as to increase their stature within the medical community and the personal and professional satisfaction they derive from their work.
Annual Oration in Diagnostic Radiology:
Artificial Intelligence, Analytics, and Informatics: The Future is Here
Michael P. Recht, MD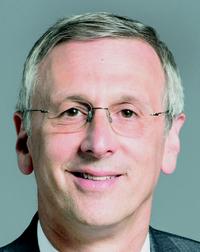 Dr. Recht will discuss how radiologists and radiology departments can utilize recent advances in informatics, analytics/business intelligence and artificial intelligence (AI)/machine learning (ML) to allow radiologists to become more integrated into the clinical care team and more visible and "user-friendly" to referring physicians and our patients.
RSNA Outstanding Educator and Outstanding Researcher Awards Presented
10:15–10:35
(Arie Crown Theater)
10:45–12:15
Scientific Paper Sessions
11:30–1:50
Machine Learning Theater Presentations
(North Building Hall B)
12:30–1:30
Scientific Poster, Quality Improvement Reports and Education Exhibit Presentations
(Learning Center)
1:30–6:00
Interventional Oncology Series:
(Room S405AB)
2:00–3:30
Educational Courses
4:00–5:45
(Arie Crown Theater)
Report of the RSNA Research & Education Foundation
N. Reed Dunnick, MD
Image Interpretation Session