The second annual Fast 5 Session on Thursday featured five presenters from around the world speaking five minutes each on a non-clinical topic. The presenters each pitched an idea and competed for the opportunity to speak on the Arie Crown stage in this fast-paced, inspiring session moderated by Tessa S. Cook, MD, PhD.
A Yelp Model for Radiology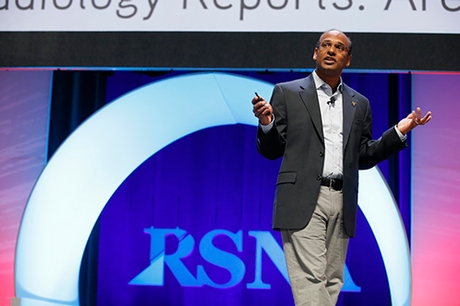 Throughout our consumer lives we encounter countless opportunities to express our opinions on our experiences, noted Arun Krishnaraj, MD, MPH, giving an example of a restaurant review on the social media platform Yelp. So how often are we in radiology soliciting feedback on our final product?
Actually, quite regularly he said, referencing radiology reports. But when he and colleague Arthur J. Pesch III, MD, took a look at patient feedback on radiology reports they learned that the information is confusing and hard to understand.
Their solution? They added a link at the bottom of imaging reports to a survey posing two simple questions: Who are you? and Were you satisfied? "To our surprise, 75 percent of respondents have been patients," he said, and the news wasn't good. So they created a new report that uses infographics, clear language and actionable steps.
"It is my hope that in the future radiologists will be known not only as the 'doctor's doctor' but the patient's best physician," Dr. Krisnaraj said. "Our patients deserve no less."
Human-Centered Design in Radiology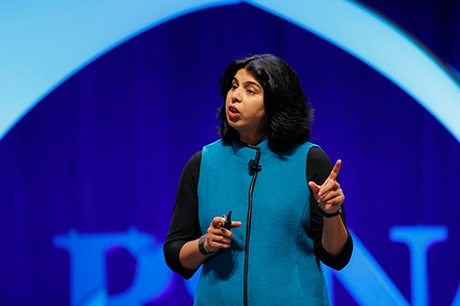 When staff at the University of Cincinnati College of Medicine began applying design thinking to the way they care for patients, they discovered new ways to optimize their patients' experiences. Achala S. Vagal, MD, described how her colleagues collaborated with a top design school to develop a "human-centered design" approach to evaluating the patient experience at Cincinnati.
The goal was to understand the ideal patient journey, and they pulled together a team of 60 people from all stakeholders, inside and outside radiology to tackle the project.
"In this era of structured systems and machines, welcome home to human-centered design," Dr. Vagal said, "because that will be tomorrow's radiology."
Patient-friendly Imaging Appropriateness Criteria Summaries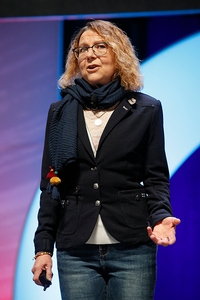 As a patient outreach and research specialist, Andrea K. Borondy Kitts is helping to create patient-friendly summaries of the ACR Imaging Appropriateness Criteria. She and colleagues undertook this effort in order to improve engagement and communication between patients, ordering physicians and radiologists and optimize understanding and utilization of appropriate imaging.
"Patients challenge imaging orders or insist on specific tests based on word-of-mouth or 'Dr. Google'," she said. Helping people understand established appropriateness guidelines can help cut back on tests ordered unnecessarily.
Mirage of AI Substituting Radiologists: Lessons from When AI Got it Wrong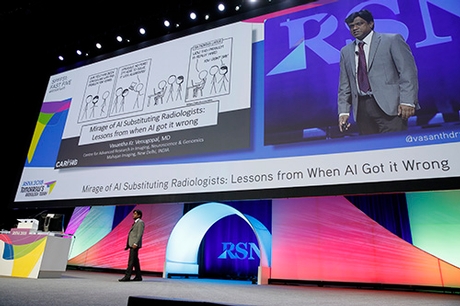 There are many AI systems that claim human or super-human performance, said Vasanthakumar Venugopal, MD. Yet his team took a closer look at machine learning case studies, including pneumothorax on X-ray and intra-cranial bleeds on CT, and found instances where relying solely on the algorithm would have resulted in an error.
In his opinion, AI is far from ready to replace human radiologists. "As radiologists, we treat patients, not images. We will live to see another day," he concluded.
Reaching a New Generation of #RADxx & #RADxy through Social Media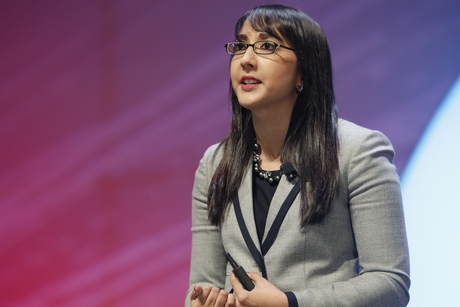 We need to devise new ways to mentor and sponsor young radiologists, said Amy K. Patel, MD, and social media has created an innovative avenue which is connecting medical students, residents, and fellows to practicing physicians, especially in the Radiology Twitterverse.
As a result, she said, Dr. Patel is now mentoring or sponsoring many female (#RADxx) and male (#RADxy) trainees across the country who have actively sought her out via social media. The #SoMe movement as she described it is energizing the next generation of radiologists, Dr. Patel said, and all radiologists must have buy-in for the community to grow.
"Social media has the opportunity to become the great equalizer as we all embrace #SoMe," Dr. Patel said.