For the first time at the RSNA Annual Meeting, musculoskeletal (MSK) imaging experts from Europe and the U.S. will join to present a day-long symposium on sports imaging, a key component of the fast-growing realm of sports medicine. The symposium is sponsored by RSNA and the European Society of Radiology.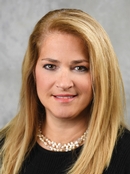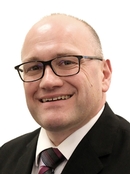 Imaging plays a vital role in assessing sports-related injuries and guiding treatment, including surgery. The practice has assumed a higher profile amid a surge in two broadly-defined categories of sports-related injuries: acute, traumatic injuries and chronic, overuse injuries. The spike is particularly noticeable among children and teens.
In response, moderators Laura Bancroft, MD, FACR, chief of musculoskeletal imaging at Florida Hospital in Orlando, and Andrew Grainger, MRCP, consultant musculoskeletal radiologist at Leeds Teaching Hospitals, U.K., have brought together experts from both sides of the Atlantic to share expertise on sports injuries.
Popular sports in Europe, like rugby and soccer, result in some different injury patterns than those stemming from U.S. sports like baseball and football. Just as the type of injury varies, so does the range of techniques in which specialists are experienced.
"In Europe, radiologists have a longer-standing expertise in musculoskeletal sonography, which is extremely useful in various clinical scenarios," said Dr. Bancroft, who is also a clinical professor of radiology at Florida State University College of Medicine. "U.S. radiologists tend to use relatively more MRI, which is complementary to sonography and is a great overall tool for evaluating musculoskeletal injuries. Newer, better and faster MRI sequences are constantly being developed to evaluate cartilage and joint pathology."
Symposium Covers Four Topics
The symposium is structured around four topic areas: Upper extremity sports injuries, lower extremity sports injuries, musculoskeletal (MSK) intervention procedures and postoperative imaging of sports injuries. Presentations will be given by parallel expert MSK radiologists from the U.S. and Europe.
Early sessions focus on upper extremity sports injuries, beginning with Lynne S. Steinbach, MD, professor emeritus of clinical radiology and orthopedic surgery, University of California in San Francisco, who will present a session on shoulder injuries to the throwing athlete.
For the session on lower-extremity injuries, Theodore T. Miller, MD, professor of radiology at Weill Cornell Medicine of Cornell University in New York City, will discuss sports-related injuries of the knee and what orthopedic surgeons want to know from imaging reports.
"If an orthopedic surgeon is referring a patient for an MRI with suspected anterior cruciate ligament tear, interpreting radiologists must recognize other potential associated injury patterns and specifically address them in their reports," Dr. Bancroft said.
In the afternoon, Philippe A. Peetrons, MD, head of medical imaging at Iris Sud Hospital in Brussels, Belgium, will discuss the benefits and pitfalls of diagnostic and therapeutic injections in athletes.
Dr. Bancroft will close with a discussion on postoperative shoulder MRI after instability surgery, while Claudia Weidekamm, MD, head of musculoskeletal radiology at the University Hospital of Vienna, will discuss ACL reconstruction and cartilage repair.
Each session will be followed by an interactive case discussion, with involvement of RSNA members throughout the world. "This course is designed for radiologists with different levels of expertise, from those who routinely read musculoskeletal images to trainees with developing experience," Dr. Bancroft said.
RSNA/ESR Sports Imaging Symposium

The RSNA/ESR Sports Imaging Symposium will be held Wednesday, Nov. 28, 8:30 a.m. - 5 p.m., Room: E352. An Interactive Case Discussion will follow each session.
Upper Extremity Sports Injuries (MSSR41)
Lynne S. Steinbach, MD
Christian W. Pfirrmann, MD, MBA
Lower Extremity Sports Injuries (MSSR42)
Theodore T. Miller, MD
Andrew J. Grainger, MRCP
Musculoskeletal Interventional Procedures (MSSR43)
Philippe A. Peetrons, MD
Jon A. Jacobson, MD
Postoperative Imaging of Sports Injuries (MSSR44)
Laura W. Bancroft, MD
Claudia Weidekamm, MD
Add these and all RSNA 2018 sessions to My Agenda at Meeting.RSNA.org.
Look for an article on, "Shoulder Injuries in the Throwing Athlete," in Thursday's Daily Bulletin.